A New Rehearsal Location and Adjusted Time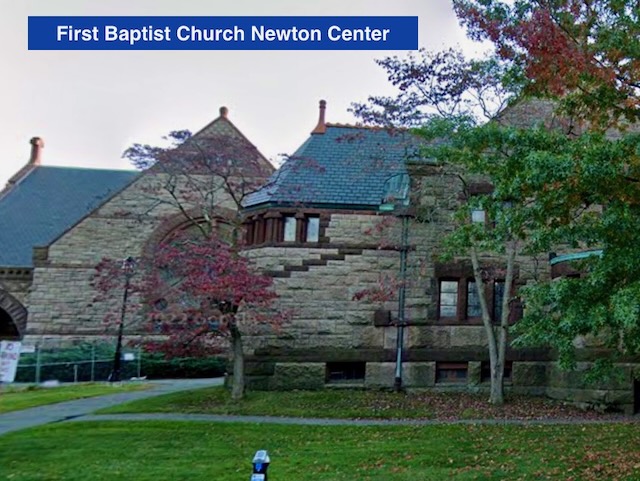 Commonwealth Chorale is excited to announce two important changes concerning our rehearsals. After a comprehensive review of potential locations close to our current rehearsal home, starting this coming September, our new rehearsal location will be the First Baptist Church at 848 Beacon Street in Newton Center. The First Baptist Church is a three minute walk from the Newton Center stop on the MBTA's "D" Green Line train**. Additionally, while rehearsals remain on Tuesday evenings, we will start and end rehearsals 15 minutes earlier (7:15 - 9:45).
The impetus for a new rehearsal location was not dissatisfaction with our long-time host, the Eliot Church in Newton Corner. Rather, the move to First Baptist was seen as making it easier for singers to attend our rehearsals. Similarly, with some singers attracted to Commonwealth Chorale traveling a significant distance, starting and ending rehearsals 15 minutes earlier will enable them to be home a little earlier.
** Both the "B" line Chestnut Hill stop and the "C" line Cleveland Circle stop are a short walk
from the "D" line's Reservoir stop. The Reservoir stop is one stop away from the Newton Center
stop.