Rehearsal Pianist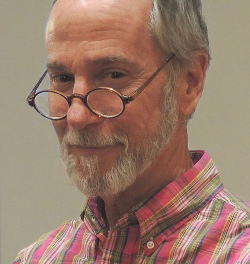 Mark Feldhusen joined Commonwealth Chorale as rehearsal pianist in 2009. He is also accompanist at Temple Israel in Boston, Temple Beth Elohim in Wellesley, Rivers School Conservatory, and Perkins School for the Blind. Praised for his "sensitive accompaniment" (The Arts Fuse, 3/14/12), Mr. Feldhusen has also appeared in concert with the Heritage Chorale as well as numerous concerts of secular and sacred Jewish music. He is active in the Boston chamber music scene and annually attends the Bennington Chamber Music Conference. He has studied with Darryl Rosenberg and Kevin McGinty. A talented sight-reader and quick study, he has also been known to step out of the audience, take the place of an indisposed pianist, and save middle school performances of The Pajama Game.
Commonwealth Chorale thanks the Izolde Lamont Fund for making this position possible.
Section Leaders
Lizzy Stant, Soprano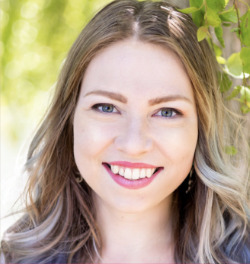 Soprano Lizzy Stant, from Dover, Delaware, is thrilled to be back with the Commonwealth Choral for another year of music making. She graduated with her Master of Music degree in Voice from New England Conservatory of Music in 2021. Her staged performances include opera, musical theater, chamber works, and new music. Most recently, she was seen playing Rapunzel in Sondheim's Into the Woods with NEMPAC Opera and First Lady in Mozart's Die Zauberflötewith Miami Music Festival. In fall 2022, she will sing soprano in the Red Choir Quartet in the world premiere of Cosmic Cowboy with White Snake Productions.
In addition to performance, Lizzy is also passionate about teaching and voice science. She was a Teaching Fellow with New England Conservatory's Community and Partnerships program, where she partnered with Boston Hope Music Project to bring music lessons to front line health care workers during the COVID-19 pandemic. She also teaches a voice science course with the Osher Lifelong Learning Institute at Tufts University. In August 2021, she presented her research on vibrato and aging singers at the Pan American Vocology Association (PAVA) Conference. She currently teaches at Franklin School of the Performing Arts, and maintains a private studio with students ranging in ages from 8 to 80 years old. For more information visit www.lizzystant.com/
Laura Beth Couch, Mezzo-Soprano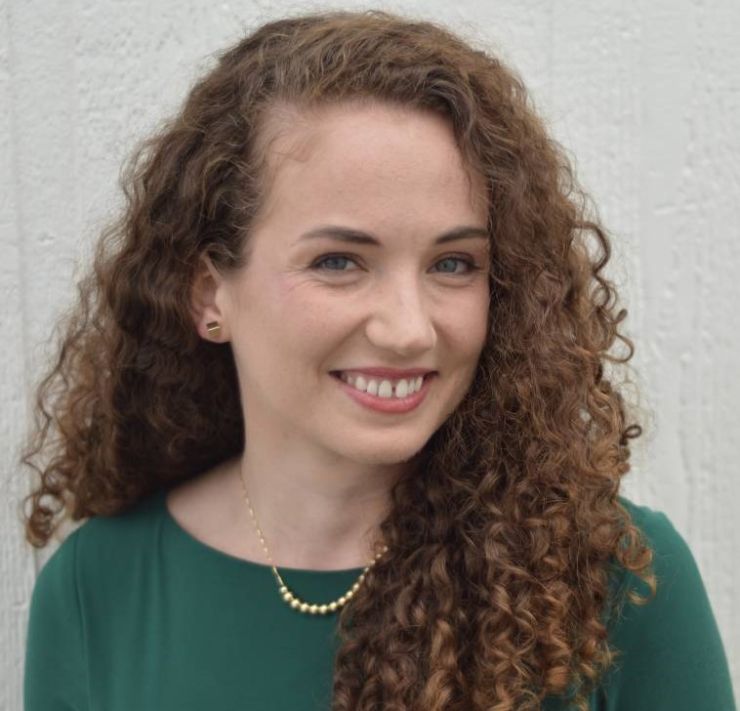 Laura Beth Couch is delighted to be singing her first season with the Commonwealth Chorale. Laura is a mezzo-soprano from New Jersey who just moved to the Boston area. She earned her Bachelor of Music degree at Rutgers University in Music Education, and her Master of Music degree at Shenandoah University in Voice Performance. She is now pursuing a Performance Diploma at Boston University. Laura has performed in operas, recitals, concerts, competitions, church services, and musicals. Most recently, she was a soloist for The Hymn Society's annual conference in Washington, D.C. Last summer she enjoyed performing at Opera in the Ozarks in Arkansas as Dorothée in Massenet's Cendrillon and as Alisa in Lucia di Lammermoor. She has also enjoyed performing at the Mostly Modern Festival in New York, at SongFest in Los Angeles, and at the Frost School of Music Salzburg Program in Austria.
In addition to performing, Laura is a caring and dedicated music teacher. For over seven years, she has taught voice, musical theater, early childhood music, music theory, and piano. Currently, she teaches after-school music at Wellan Montessori School and Class Voice to Boston University undergraduates. Additionally, she maintains her own private voice studio. As a teacher, Laura strives to create life-long music lovers. She wants her students to feel that they are special, worthy, and capable of creating beauty through art.  For more information visit www.laurabethcouchmezzo.com/
Section Leaders
Leo Balkovetz, Tenor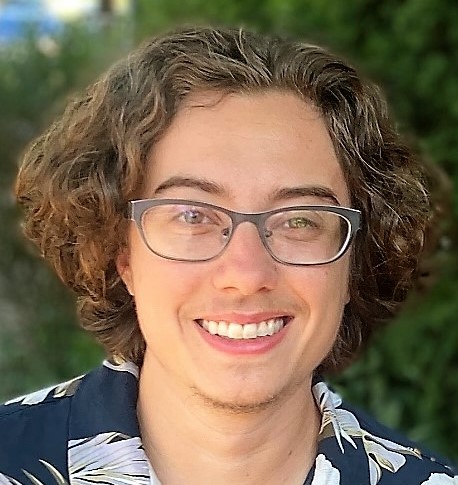 Tenor Leo Balkovetz  is a performer of operatic, choral and chamber music in the Boston area. In 2018, he graduated with a Master's of Music in Historical Voice Performance from the Longy School of Music where he sang the role of Vagaus in Vivaldi's Juditha Triumphans with Early Music group Eudaimonia. He has also performed in "La Sonnambula" (The Notary), "Fidelio" (1st Prisoner) and the world premieres of "You Reap What You Soul" (Guy) and "Bedbug" (The Reporter) with Promenade Opera Project and the world premier of "NIGHTTOWN" (Buck Mulligan) with Lowell House Opera. As an oratorio soloist, Leo has performed across the state in Handel's Messiah, Mozart's Requiem and Beethoven's Mass in C. You can also find Leo teaching preschool at Kesher school in Somerville, singing at open mics or on social med
William Farrell, Bass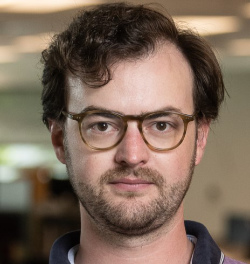 William Farrell has been singing with Commonwealth Chorale as bass section leader since 2016, and he is excited to be joining the group for another season. Since moving to the Greater Boston area in fall 2015, he has performed with various professional groups, including The Boston Camerata, The Tanglewood Festival Chorus for the Boston Symphony Orchestra and the Boston Pops, Capella Nova Mundi, Canto Armonico, and St. Paul's Choir School. In 2019, he had the unique opportunity to perform at the activation Bleed for the Throne by HBO, Game of Thrones, and the American Red Cross at SXSW.
William graduated with a Master of Music in Early Music from the Longy School of Music in 2017. He loves to explore all types of historical performance, especially Renaissance polyphony and Baroque opera. Over the past year he has been on an endeavor with a few other professional singers to present rarely performed or unperformed Franco-Flemish polyphonic choral settings—one on a part—for St. Clements Eucharistic Shrine. They approach settings with liturgically appropriate texts in an attempt to survey a large portion of the repertoire that gets ignored. Outside of singing, William is an avid cyclist and loves to take any opportunity to return to New Hampshire where he can cycle on the beautiful mountain roads.